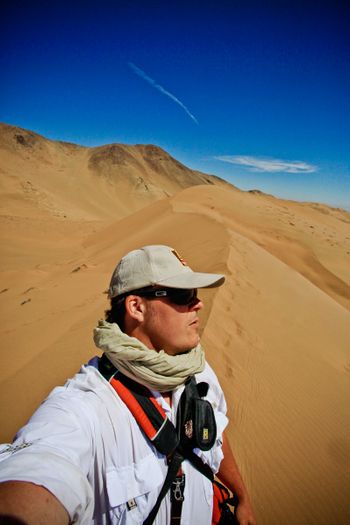 ABOUT
CHRIS MCENIRY WORKS WITH CAMERAS, LOTS OF THEM, AND ALL THE TIME. BE IT A STILL SHOOT OR LARGE COMMERCIAL FILM PROJECT, CHRIS CAN BE FOUND BEHIND THE CAMERA LIGHTING, BLOCKING, AND DIRECTING THE NEXT SHOT.
CHRIS HAS HAD THE OPPORTUNITY TO POINT HIS LENSES AT SOME OF THE TOP ATHLETES IN THE WORLD IN VARIOUS LOCATIONS AND HAS WORKED WITH SOME OF THE LEADING PUBLICATIONS AND AGENCIES ON THE PLANET. HERE IS A PARTIAL CLIENT LIST:
WIEDEN KENNEDY, NIKE, CONDE NAST, NEW YORK TIMES MAGAZINE, GQ, ROLLING STONE, GETTY IMAGES, ARNOLD WW, HEINEKEN, NATIONAL GEOGRAPHIC TRAVELLER, DISCOVER, ABC, ESPN, SPORTS ILLUSTRATED, CALLAWAY GOLF, OAKLEY, BAILEY LAUERMAN, TACO TRUCK CREATIVE
CHRIS REGULARLY TRAVELS ON ASSIGNMENTS ALL OVER THE GLOBE WHICH RANGE FROM LIFESTYLE/TRAVEL, PORTRAIT, ACTION, AND CONCEPTUAL WORK. CREATIVES HAVE COME TO CHRIS FOR YEARS NOT ONLY FOR THE WORK HE PRODUCES, BUT ALSO HIS LOGISTICAL SKILLS IN PRODUCING JOBS ON THE FLY, MEETING ASSIGNMENT DEADLINES, AND KEEPING THE VIBE FUN THROUGHOUT.
AS CO-OWNER OF OVERFLOW PRODUCTIONS, INC. WITH HIS WIFE KIM, HE HAS A FULL SUPPORT TEAM BEHIND HIM FOR EVERY JOB, BIG OR SMALL, AND A COMPLETE CREW FROM RETOUCHERS, PHOTO ASSISTANTS, DIGI TECHS, HAIR AND MAKE-UP, PROP AND WARDROBE STYLISTS ALL THE WAY TO STUDIO AND GEAR RENTAL AT HIS DISPOSAL.
PHOTO: ATACAMA DESERT, NORTHERN CHILE DAKAR RALLY